The 5th Settlement is a fancy area to find New Cairo restaurants, where many people visit to experience its authenticity. In this article, we will be going over the most popular restaurants in tagamo3. In the beginning, around the year 2000, Fifth Settlement started out as a residential area as an expansion to Cairo. As a result, there are a handful of luxurious compounds in the 5th Settlement. They come at competitive prices and flexible instalment systems.
Consequently, residing in Fifth Settlement guarantees you a luxurious life with all your needs met. In order to make this dream a reality, all you have to do is visit our website Eshtri Aqar and have a look at Apartments for Sale in 5th Settlement. Through the link, you can find luxurious apartments in all districts of Tagamo3. Moreover, you can widen your horizon and check out Properties for Sale in 5th Settlement directly from the developer at unimaginable prices. For further information, don't hesitate to contact us on 16407 and make sure to download our mobile application on your Iphone 14 or any smart phone from the following links:
Top New Cairo Restaurants
Kasr Al Kababgy 
Qasr Al Kababgy, or the Kababgy Restaurant, is one of the largest and Kabab restaurants in the 5th Settlement. Inside it, your mouth will water at the sight of oriental dishes from grilled meat to hot kabab. Ever since it began in 2009 and it has been a favourite for many. Of course, there is more than one branch of it. Though, many would swear that the one in Tagamo3 to be extra delicious . 
Another perk about it is that it offers delicious dishes besides meat, you can find crunchy samosas and Egyptian rice. One bite is never enough. If you're going there soon, make sure to try their grilled chicken and meat tajins.
More Delicious Options
Among the different dishes that distinguish El Kababji Restaurant is its serving of Bedouin and Gulf dishes. For instance, kabsa of all kinds, mandi rice, and macaroni with meat, chicken, and sausage. Kasr Al Kababgy is a suitable place for family gatherings in addition to spending a great time with loved ones. Additionally, it serves soft and cold drinks as well as hot drinks such as coffee, tea, cappuccino and natural juices. They also have the advantage of home delivery if you're living nearby.
Al Aseel Al Demashqy
Counted as one of the best restaurants in Tagamo3 is Al Aseel Al Demashqy, serving unique Syrian cuisine dishes. A popular choice for many is their famous Chicken Shawarma Wrap, which comes with tasty garlic paste and various salads. Another popular demand is their crispy broasted chicken, and variety of soups including lentil and creamy chicken soups. Also, don't forget to try their delicious tabbouleh and fattoush.
In addition to these options, your stomach will rumble when you get the taste of  their manakish and Armenian tomato casserole. As for tagines. Al-Aseel Al Demashqy serves the tastiest and most delicious of all, such as meat tagine, kofta tagine with tahini, and shish with vegetables. When it comes to pizza, they offer it with all kinds of cheese, chicken, and meat. In addition to delicious Syrian sweets such as Nabulsi Kunafa and chocolate banana manakeesh.
More Delicious Options
Al Aseel Al Dimashqy restaurant chain is characterised by serving grills per kilo with side items. Moreover, it serves meals with salads, bread, hummus and garlic dip. The restaurant also offers grilled sandwiches such as kofta and Hawawshi. On top of that, Al Aseel is distinguished by providing the best types of broasted chicken with bread, pickles and garlic dip. It also provides value meals at prices that suit everyone. In addition to that, Al Aseel suits families and friends' gatherings as it can take many people inside. They also have home delivery services.
Shawarma Halab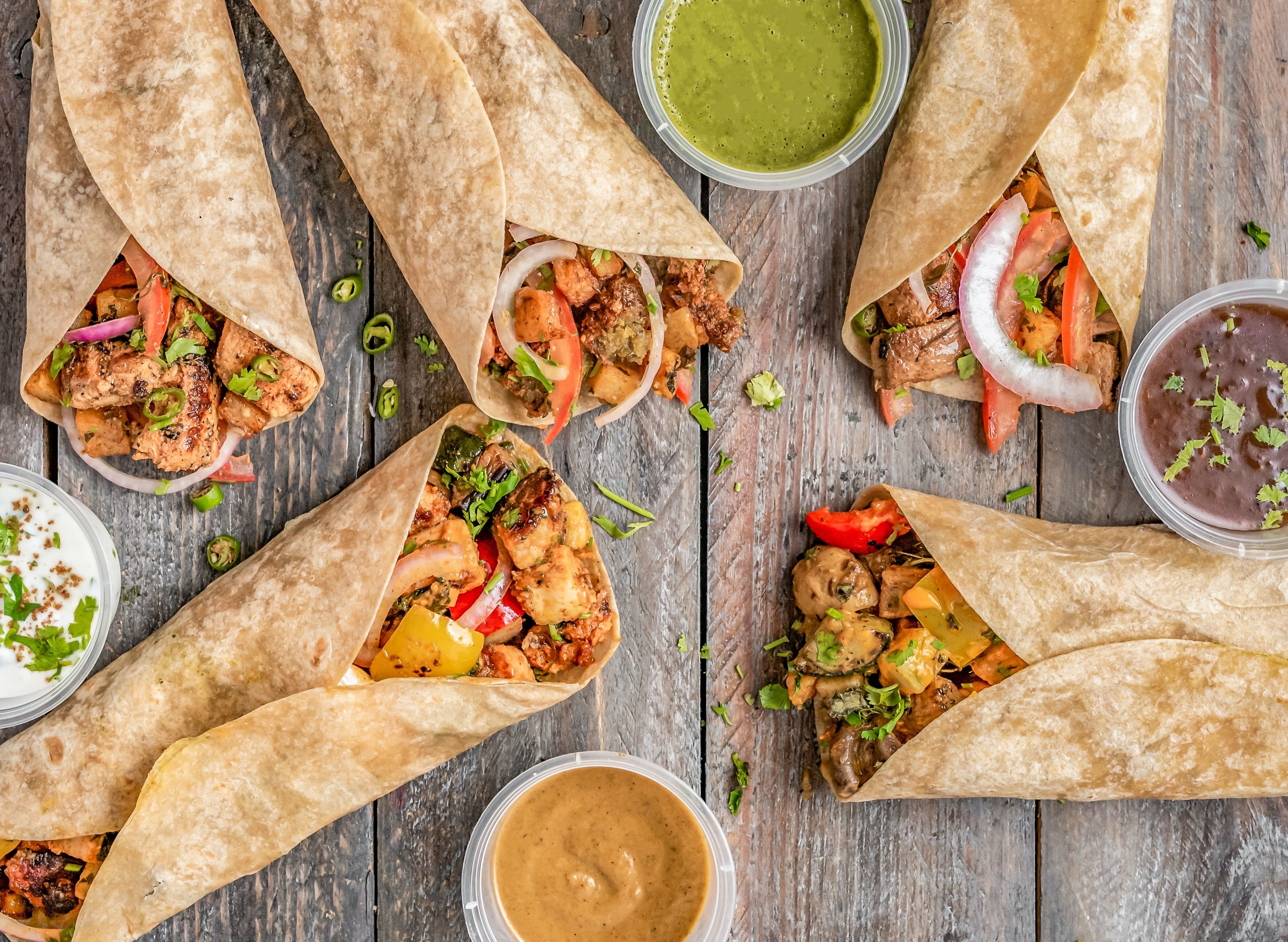 If you are a fan of authentic Syrian food and live in the Fifth Settlement, you must visit Shawarma Halab Restaurant. Ideally, it serves the most delicious types of Syrian shawarma in Tagamoa. Unsurprisingly, Shawarma Halab has become the favourite restaurant for many Egyptians and tourists. It is a relatively small restaurant, but distinguished by its warm and comfortable atmosphere, with very welcoming family vibes. Additionally, its interior design is characterised by extreme simplicity and elegance.There are wooden tables, aesthetic chairs, and Arabic inscriptions that adorn the walls of the restaurant. As soon as you enter the place, the aroma of delicious food and pungent spices seeps into your nose, making your mouth water. There is a simple menu full of all kinds of delicious flavours. A word of advice, focus on Syrian shawarma and Middle Eastern dishes.
Shawarma Halab's most famous dishes include marinated and grilled chicken or beef shawarma, which is wrapped inside delicious pita bread and served with garlic dip besides french fries and pickles. 
More Delicious Options
Apart from the delicious food offered by Shawarma Halab Restaurant, they are famous for their excellent customer service. The staff who work there are very friendly and constantly attentive, ensuring that the customer gets an enjoyable experience and is sure to return for more. So, If you are looking for an unworldly experience with Middle Eastern food in the 5th Settlement, all you have to do is visit Halab Shawarma Restaurant and try its delicious food in a relaxing atmosphere.
More Popular Restaurants in 5th Settlement
It's no surprise that you can never run out of fancy restaurants in New Cairo, as well as fast food options such as Buffalo Burger, KFC, Burger King, Bazooka, Chick-Fil-A and Macdonald's, to name a few. You can also find a variety of great cafes in tagamo3, all you have to do is walk around the lively streets of 5th Settlement and you'll find great places to eat.
Recommended for You
The New Administrative Capital is a breakthrough in real estate development in Egypt, the smart city is fully equipped with the most modern designs and smart features. The lucky ones have earned a great spot to live in one of the luxurious Compounds in New Capital. To add the cherry on top, the New Capital is very environmentally friendly, with solar power systems and energy-saving buildings with outstanding Apartments for Sale in New Capital. So if you're looking to elevate the way you live, don't miss out on the golden investment opportunity in the New Administrative Capital with success guaranteed.
The Most Important Projects in the Capital
Finally, after we've listed some of the best restaurants, it's worth noting that New Cairo is filled with several landmarks. As mentioned above, it's the ultimate destination for oriental and international cuisines. In order to invest in a property in the 5th Settlement, make sure to check out our website eshtriaqar.com and surf through Offices for Sale in 5th Settlement. For further assistance, you can contact our customer service team on 16407 and download our user-friendly app on your mobile phone through Eshtri Aqar IOS or Eshtri Aqar Android.